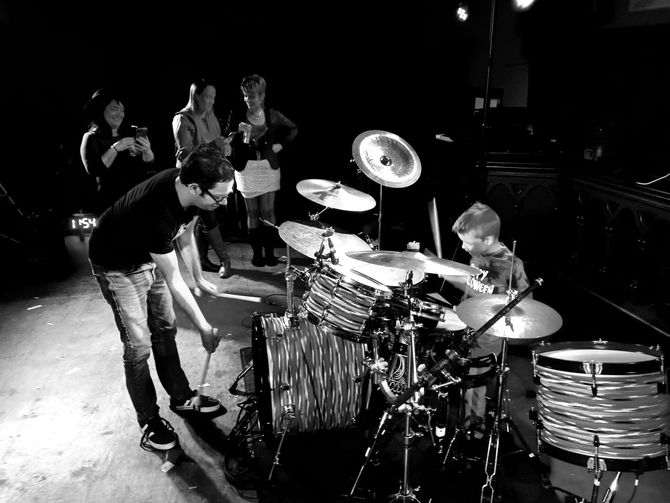 Jeff has been teaching private drum lessons for the past 15 years. Lessons are designed to fit each student's individual interests but generally cover topics such as technique, reading, groove and feel as well as a wide range of styles. Instruction also highlights playing along to music and artistic creativity. 
Classes are held locally at Rhythms & Melodies. Located in East Syracuse, New York. Online lesson plans are also available worldwide!
For lesson info contact
clubhousemusicproductions@gmail.com
"Jeff's approach to teaching new techniques and styles is highly geared to my ability, knowledge and affinity for certain types of music" - Mark C.
"Jeff is a fantastic teacher! My son has been taking lessons with him for over 4 years. He's relatable and informative while providing valuable education and insight." - Brian A.
"Jeff is an intuitive and enlightening drum instructor" 
- Melissa C.
"Lessons with Jeff are really a lot of fun and I really look forward to going each time" - Henry K.
"My kids think they are just learning how to play drums. They're actually also learning history and math." 
- Stephanie B.